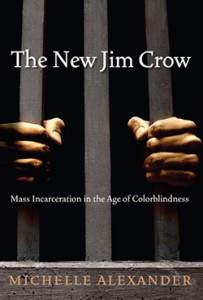 Michelle Alexander, author of The New Jim Crow: Mass Incarceration in the Age of Colorblindness, will be at Harvard Law School on Wednesday, April 25 for a speaking event.  The talk will take place at 6:00 PM in Wasserstein Hall, Room 2019 (HLS, 1585 Mass Ave, Cambridge).  The Prison Studies Project is co-sponsoring the event with the ACLU of Massachusetts.
Alexander has received much acclaim for her compelling account of the drug war in the United States and its devastating effects on young black men in America.  As a respected civil rights lawyer, she has most recently been called upon to provide commentary on the Trayvon Martin case.
Please see here for more details on the event.